Top 15 VST Synthesizers in my projects
15:

The Riser
Price: $79.99
This is really an amazing tool for rising sounds. It comes with enough presets to give you idea's and it is really simple to record different variations. I love how simple it is to controll pitch, filter cutoff, volume and modulation through envelopes which can give you perfectly timed rising sounds. This synth costs $80, but keep a lookout at pluginbotique.com as they usually have specials on AIR Music plugins.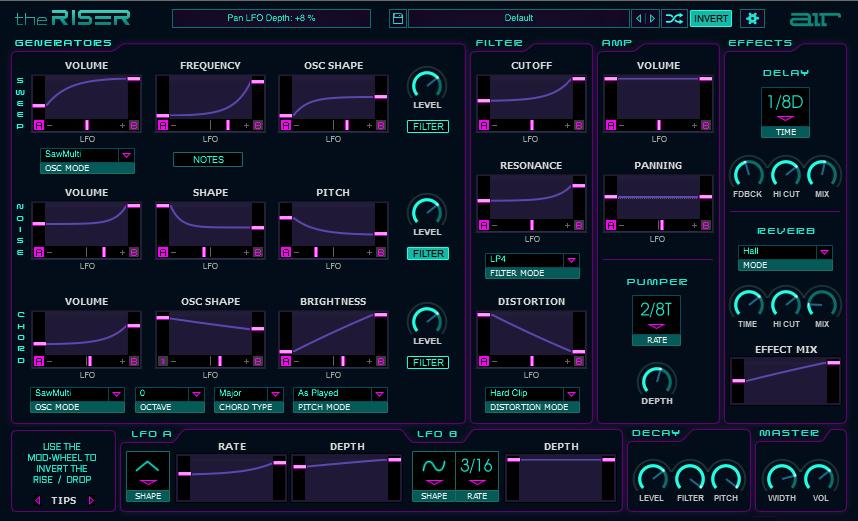 14:

U-he Hive
Price: $149
Up next we have The Hive. A great looking user Interface which is simple to use, capable of producing powerful sounds and comes with great presets to get going in no time. I find it a little tricky when it comes to programming arps in the sequencer section, which is probably the only down side for me, but other than that it is an amzing synth.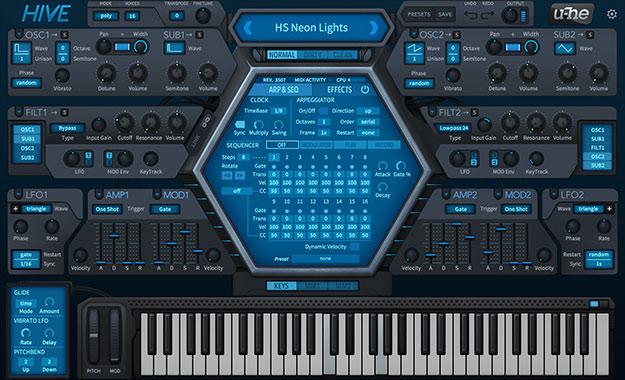 13:

Razor
Price: £89
The Razor is fairly new in my collection. I haven't used it much yet, but it is a great additive synthesizer capable of producing amazing sounds. Razor has some very unique modulation capabilities. It could take some time to learn how to use the modulation options properly but worth getting stuck in. This synth runs in Reaktor or Reaktor Player.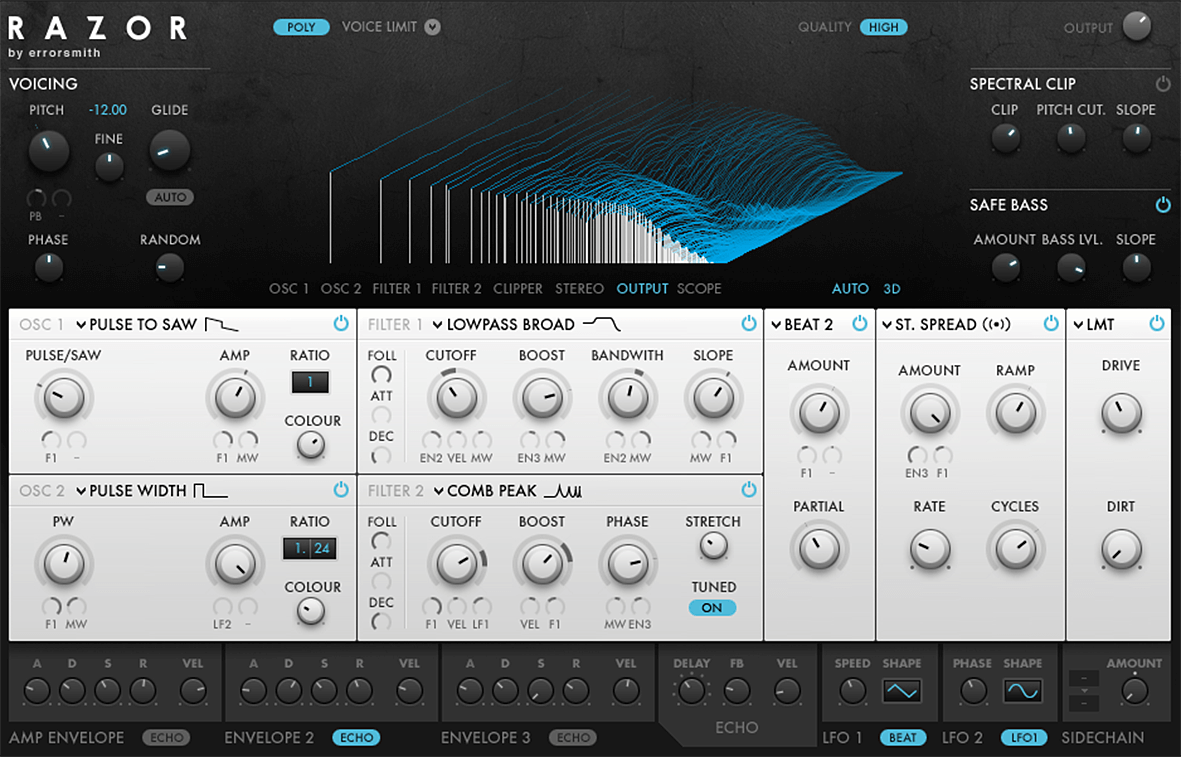 12:

Waves Element 2
Price: $119
I have had this synth for a while now, from it's first version. I wasn't too keen on it at first but it has started to grow on me. It has a nice clean interface, and all the usuall analogue controls and modulation matrix. It also has a great arpegiator section which is very easy to use and easy to program good arp patterns. It's retail price is at just under $120 but worth checking the Waves website as they usually have it on discount at around $60. Definitley worth that price!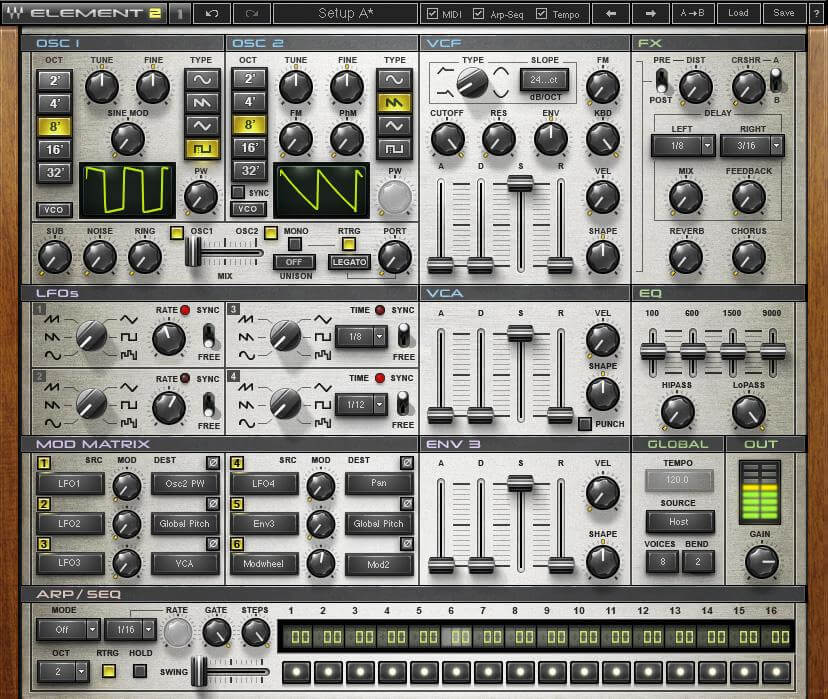 11:

Z3TA 2
Price: $99
This was one of the first VST's I ever bought and used this from it's very first version. I always loved the arpegiators and the thick sounds it generates. The UI is clean and easy to use and still has so much to offer. It has a great modulation matrix, but quite difficult to program good complex modulation patterns.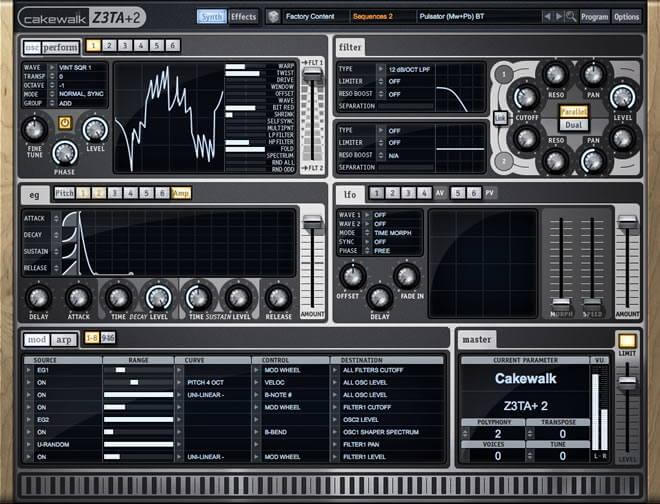 10:

A.N.A
Price: £49.99
The A.N.A is a great anologue synth at a very cheap price. It has some great presets, beautiful UI. I love it's filter section and graphical envelopes.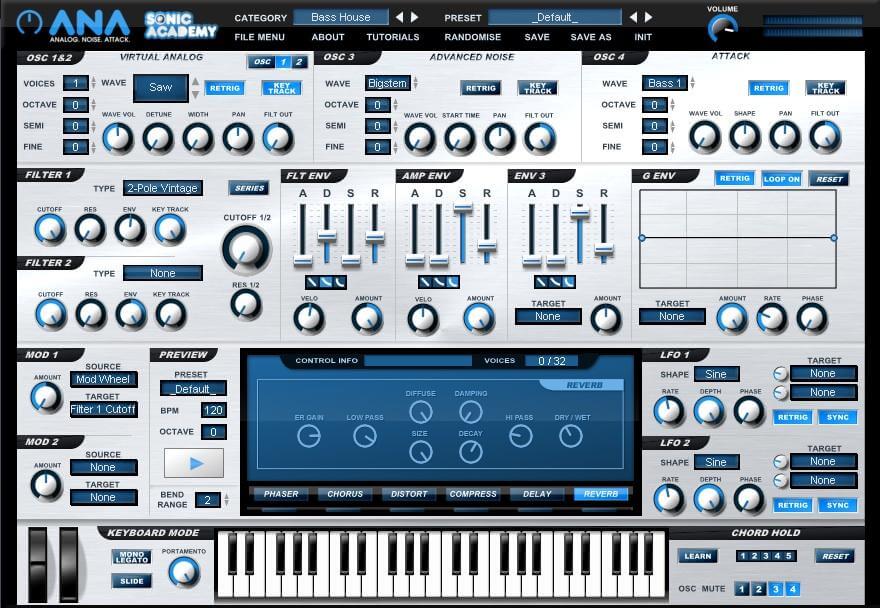 9:

Spire
Price: $189.00
The Spire is a neat little anologue synth with outstanding sound quality. I love the UI design and it's simplicity. I find it is really good for short pluck sounds and great sounding leads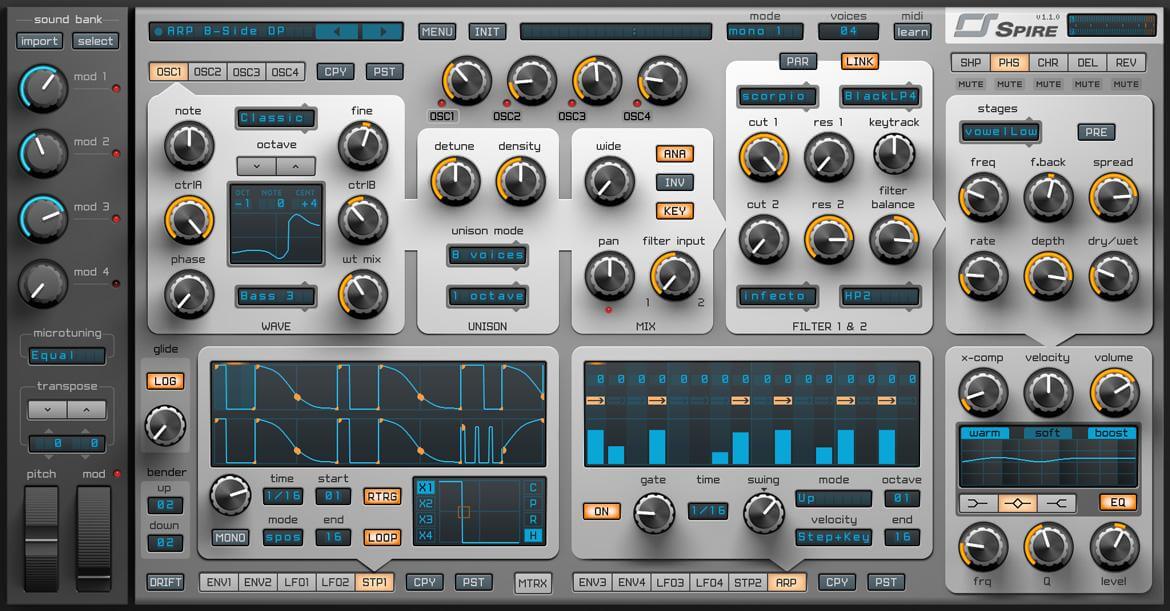 8:

Trillian

Good old Trillian is almost an always first choice for a nice, thick sounding Progressive Psy Trance bass. I was always a big fan of the Trillagy, Trillian's previous version, but only upgraded to Trillian about 2 years ago. The Trillian is more on the expensive side, so only affordable if you have the budget, but definitley a great investment for any studio.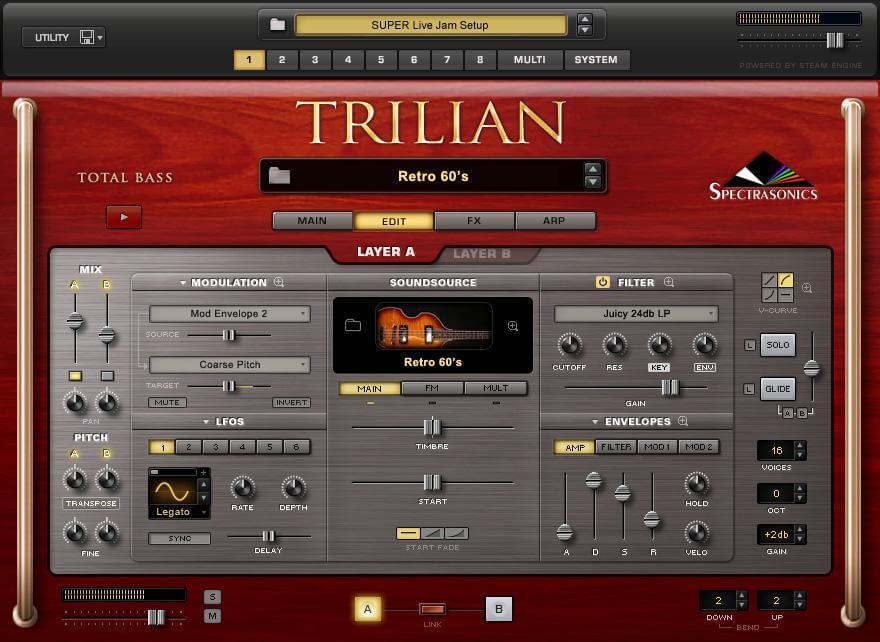 Price $299
7:

Omnisphere

Omnisphere is another nice to have synth. I'm still learning how to use it and I've already had it for more than a year. Priced at just under $500, Omnisphere comes packed with hundreds of DSP waveforms for the synth oscillator, wavetable synthesis, granular synthesis, great arpeggiator and many other unique features. Anther great investment for all studio's if you have the budget.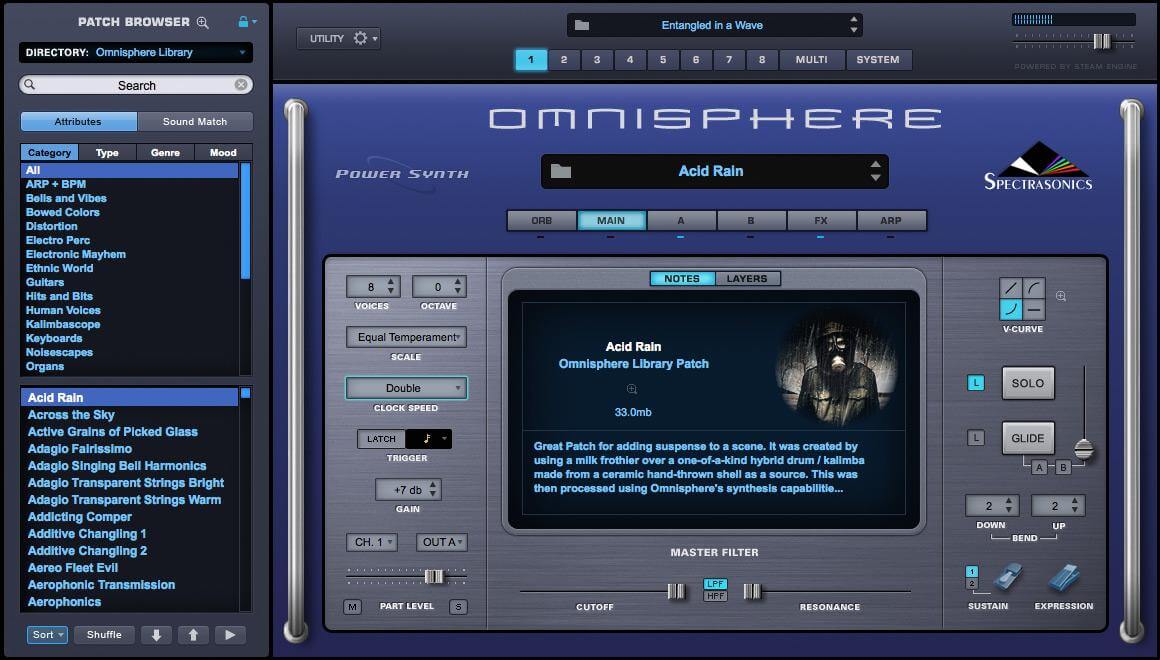 Price: $499
6:

Repro 1 / Repro 5

I'm enjoying creating fat analoge sounds with the Repro 1 and 5. These are models of classic synths, the Repro 1 being monohohonic and the Repro 5, polyphonic. The Repro's have all the analogue controls and very clean UI. A very reasonably priced package for 2 great synths of quality.
Price: $150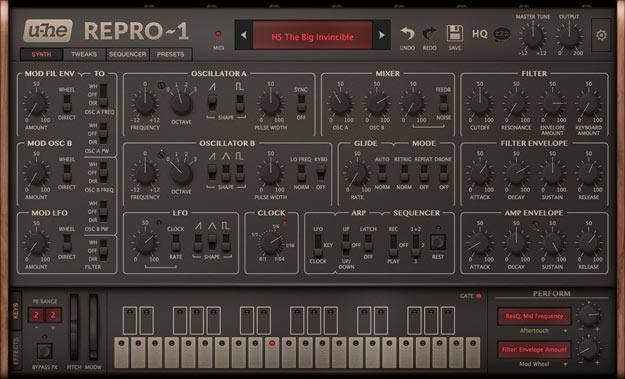 5:

VPS Avenger

I had my eye on this synth for over a year before I got round to buying it. I have used it once and already amazed at it's capabilities and UI. Right from my first use I managed to create a great thick sounding, psychedelic acid synth. No doubt I will be using this synth a lot more in my projects. It has up to 8 Oscillator modules, 1 of them reserved solely for supersaw, my favourite waveform.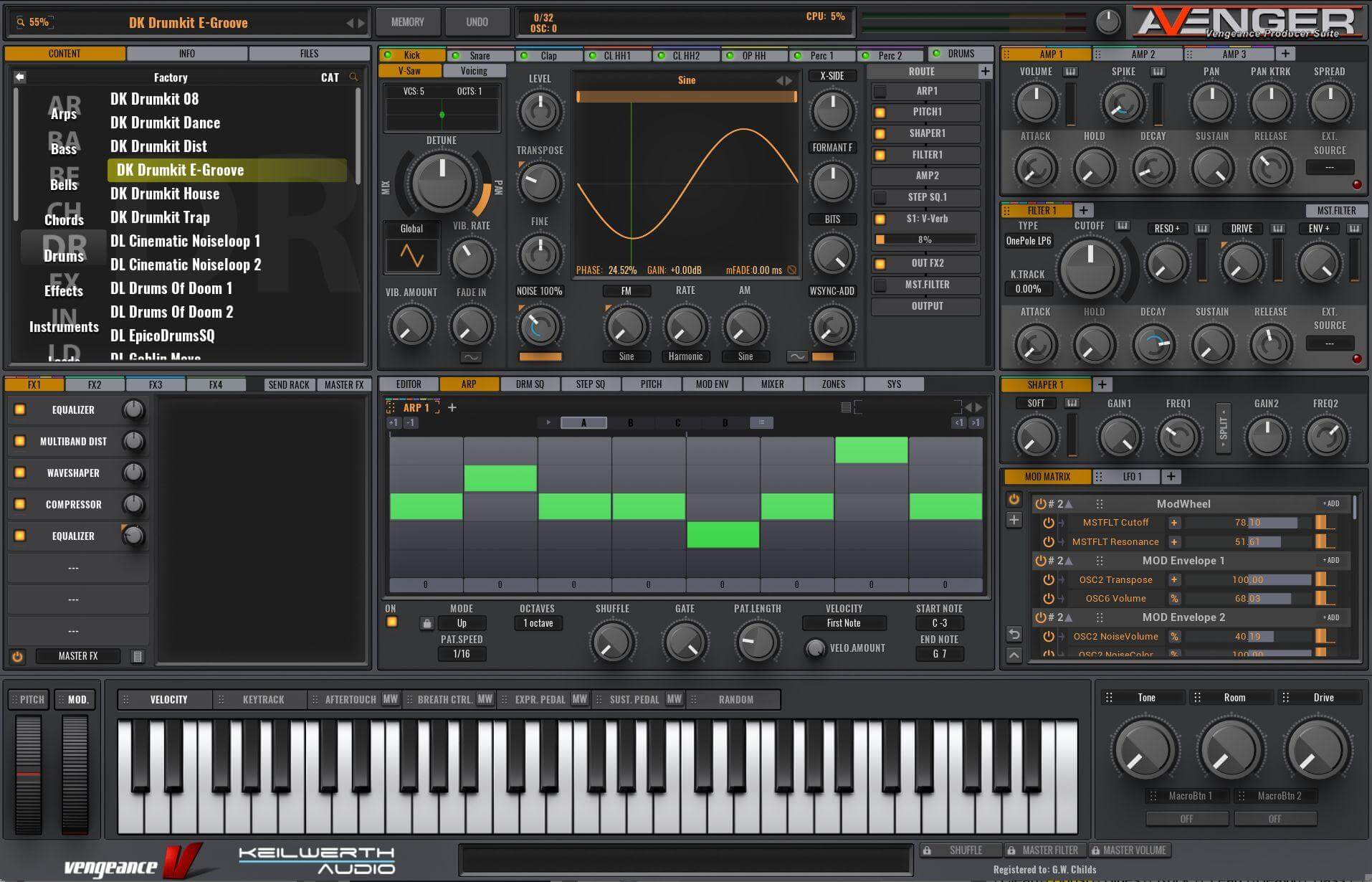 4:

Retrologue 2
Price: £85
The Retrologue is included with a cubase license, but it can be purchased seperately from Cubase as well. I use Retrologue at least 2 or 3 times in all my projects and always create sweet analogue buzzing sounds. If you don't use Cubase, this synth is definitely worth looking into for your collection.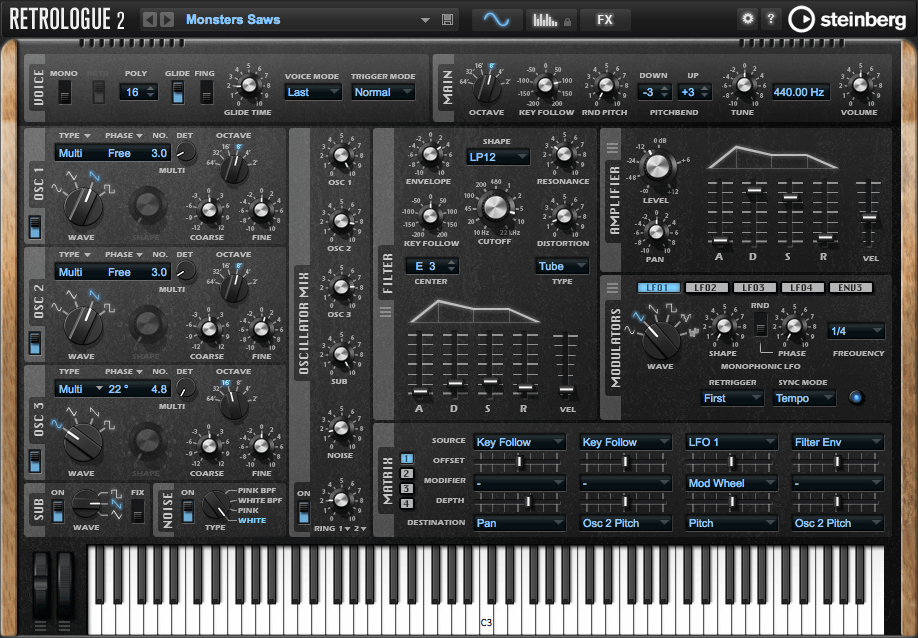 3:

Syleth1
Price: €139
No doubt sylenth is in everyones favourite synth's list. A classic VST so powerful and simple to use. I still use the sylenth many times in all my projects and I can always count on sylenth to output a true analogue sound. This is a must have synth for every producer.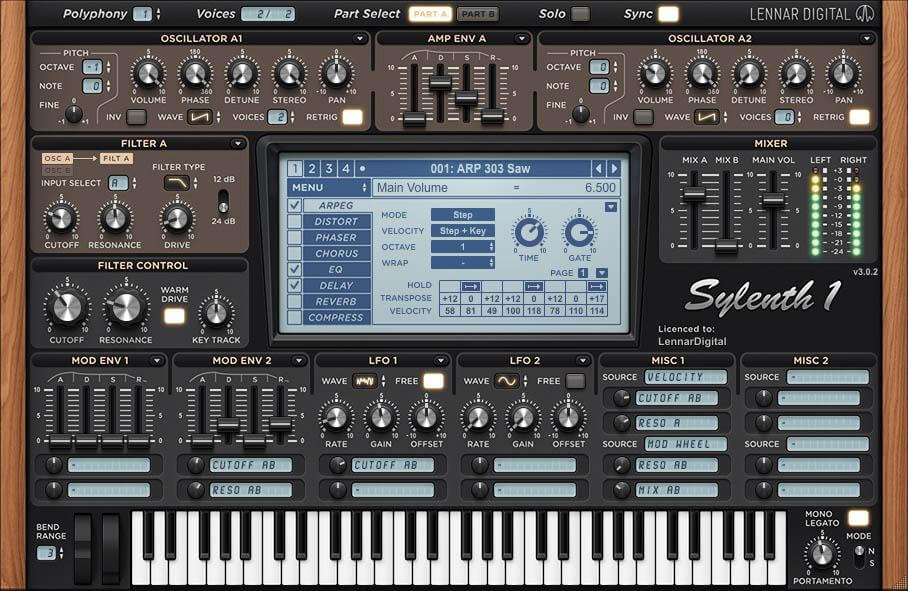 2:

Serum
Price: $189
The Serum has taken the production workd by storm. Everyone who has it loves it and it is really growing on me now that I have learned to use it fairly well. Serum is a wavetable synth and has a great collection of different waveforms to play with. Serum can produce amazing sounds and effects, I especially love making zappy lazer sounds with it. Another must have synth for every producer.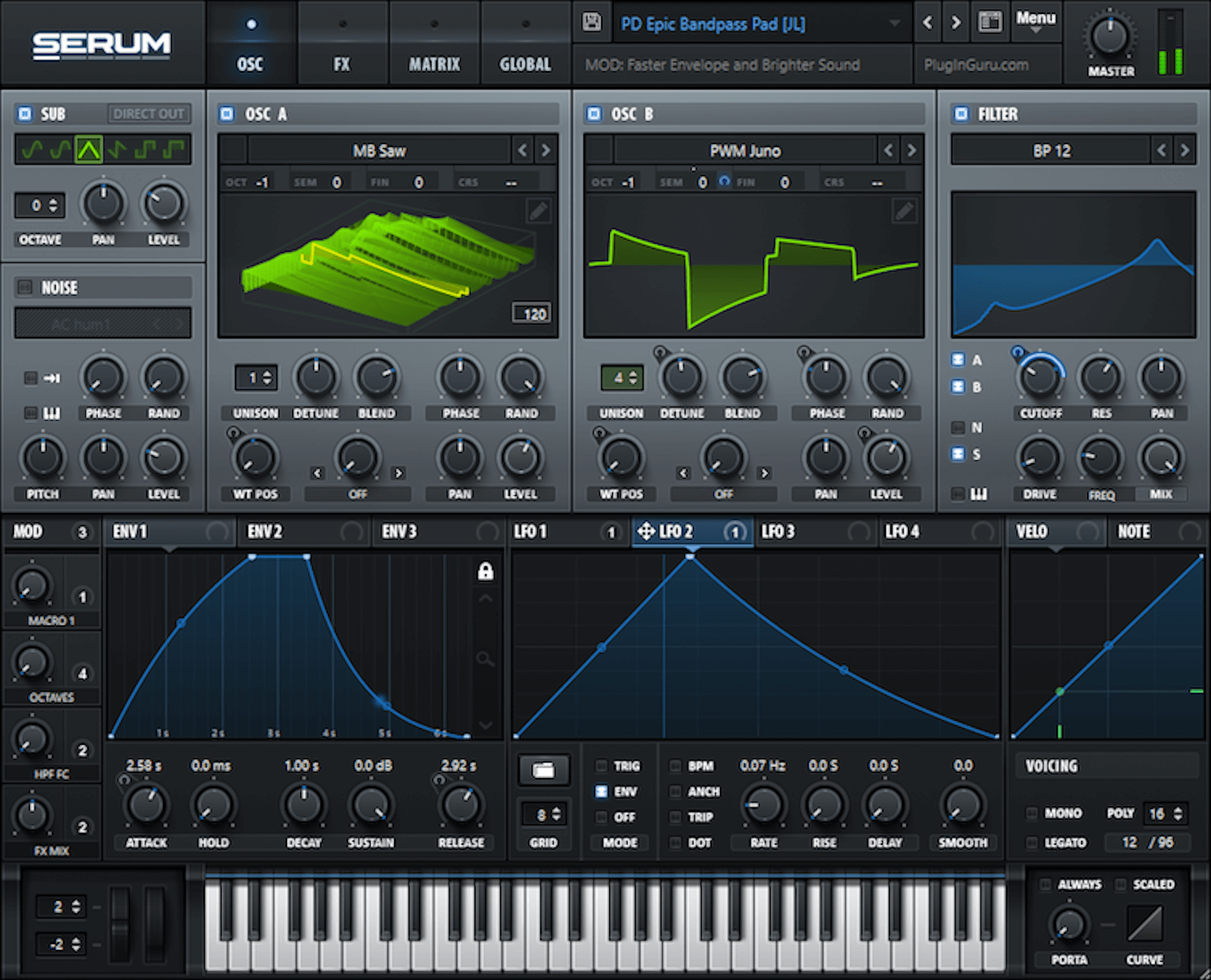 1:

Thorn
Price: $89
I've used Thorn twice for the main leads of my 2 recent projects. I was amazed after the first 5 minutes of using it. The sound quality is great and I love the UI. Most of all I love the filters on this synth. Thorn offers a Harmonic filter feature which produces a very unique sounds. Thorn is somewhere in the middle between Sylenth and Serum